App in a Snap: Field Agent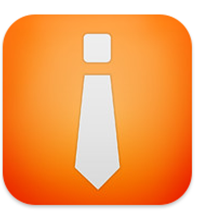 What is it? If you are into Mystery Shopping, this is an app especially for you! This app pays you to complete tasks for companies in your area.  This app is available to users in the United States, Canada, United Kingdom, Norway, and Australia. This app is for people ages 18 and up.
How does it work?
The Basics: Field Agent uses crowdsourcing to collect information for different clients throughout the world. The tasks include  collecting photos about products and usage, performing surveys, and collecting data scanning barcodes.
How much does each task pay: Jobs typically pay between $3 and $12 each. The money that you earn will be stored in your Field Agent account. When you are ready to withdraw your money, the payouts will be distributed through Paypal.
Getting Started:
 After you download the app, you will come to a sign up screen. Once you have signed up, there will be a short profile survey about you so that you can have access to more jobs.


To begin finding jobs in your area, click on the "Groups" tab. The "Groups" tab will list all the jobs by task categories. If you want to see the jobs closest to where you are at the current time, click on "List" view. This view will show you a map of all jobs near you.

Once you find a job that you want to accept, there will be a confirmation screen asking if you are sure that you want to perform the task.  If you accept the task, you will have a certain time limit to complete the task.  Not completing the task by the allotted time will cause you Agent Score to be deducted.

The "Stats" tab will keep track of all your jobs that you have submitted. Everyone starts out with 85 points. The formula for calculating your score is: 85 + Completed Jobs – (Accepted – Completed) = Agent Score.
Completed jobs=all of the jobs you submitted and were APPROVED
Accepted=EVERY job you have ever accepted, whether you completed it or not, or were approved or denied
Quick Tips and Facts:

Company is headquartered in Fayetteville, AR and began in 2009
As of today, there are over 240,000 agents that have earned more than $3 million since the beginning.
Last year, the top earner made $8,000, which, in my opinion, is pretty good for doing easy tasks.
Payments can be cashed out and processed within 1 hour
Do NOT tell anyone what you are doing. Remember, you are mystery shopping.
As of now, there are no plans for an Android version. They have said they will launch an Android version when there is a need for more agents.
Need more information or help? Try out the links below.
Get more tips and tricks on how to use the app!
Youtube videos from a fellow Field Agent to help get you started. Check them out!
Platforms: Available in AppStore