3 Passive Income Ideas for 2015
There are two terms associated with money (income) streams:  residual income and passive income.  Residual Income is recurring income that produces money 24 hours a day, 7 days a week usually in specific amounts and at regular intervals.  Passive Income is income received on a regular basis with little effort required to maintain it.  Most passive income ideas require some initial work or investment.  In order to be effective, there must be a level of consistency in order for them to payoff or to see a return on investment.
Last year, I experimented and determined the easiest ways to make extra money from the comfort of my home by using applications (app). My methods do include my referral link (indicated with an *) but there is something in it for you as well if you choose to use it!  Those featured below require a small initial effort.
Passive Income Ideas
Passive Income Idea #1
A new website called CashVid was created that allows individuals to make passive income while they are asleep.
Non-referral link: https://cashvid.io/login.php
Ages: 18 and older
Countries Available: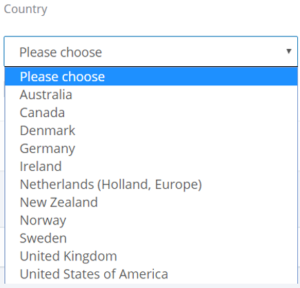 How it works: Watch videos for money. You earn money after every 3 videos watched. You are allowed to have 3 devices per household. CashVid runs videos continuously, with an "Are you watching" message that may pop up after an extended period of time. With the exception of clicking on the message and restarting when it stops, the videos run automatically. So if you have any old devices laying around that can connect to WiFi, you can finally put it to good use! 

Initial Investment: $0
Minimum Payout: $3
Payment Method(s): Cash (Paypal) or Bitcoin
Platform: Android, iOS, or Windows
Using Referrals for Passive Income
The following passive income ideas uses referrals to earn extra money. I have chosen two referral programs that offer extra income and practicality of use.
Passive Income Idea #2
Earn $20 over and over again!  If done properly, you will earn $20 by this time next week absolutely free!
Initial Investment: $40

Here is how it works (U.S. only/18 years and older):
International option: Payoneer ($25 for you and referral)
Sign up to receive a Netspend prepaid debit card. Sign up link (<–will not receive the initial $20 bonus)
The card takes about 5-7 days to arrive.

When you get your card, 

activate it

 online, then go to a 

location that has the netSpend Vanilla reload cards (i.e. CVS) and load $40 to that card. Follow the instructions on the back of the card.

Step 4: You will have your $20 added to your card by the time you have left the store.
If you have doubts about using a prepaid debit card, here are some of the benefits:
Additional income stream if enough people are referred – by just referring 1 person, your money will double.
Alternative debit card – can be use for vacations, online spending, linked to Paypal, secret stash, etc. and keeps money separate from main account(s).
Ability to create a virtual account – if a card is lost, stolen, or if an extra layer of protection is needed for shopping, this account can be used without the card.
Payback rewards – the more the card is used for purchases, the more more offers received and the more cash back earned!
Upgrading to "Premier" status allows access to a savings account with 5% APY and lifetime benefits.
Passive Income Idea #3
Ibotta is typically known as a great shopping app. However, this past year, I made the bulk of my earnings from referrals as explained below:
*Ibotta
Non-referral link: Ibotta NRL
Age: 13 and older
Countries Available: US
How it works: Find and select rebates on offers from groceries, movies, clothing, pet supplies, restaurants, and more! Shop at one of their partner stores, and redeem offers by scanning your receipt. Read the full article
Initial Investment: $0
Minimum Payout: $10
Payment Method(s): PayPal, Venmo, or Gift Cards
Platform: Android and iPhone
Passive Income: Yes, by referring friends and family. Earn $5 for each referral that signs up and redeems an offer.
How to get referrals outside of friends and family
Referrals can be obtained through social media accounts.  Referrals can also be obtained through a task-based program where individuals sign up using your link.  However, this method is NOT free. Below are some examples where individuals can sign up and the specific terms on how they can get paid:
Reddit's Sign Up For Pay subreddit
Hopefully, you have enough ways to get started making passive income for this year. Happy Earnings!
[dg_saa]